Estimated Time Remaining:
HD Download $9.99
+ Stream in HD for Life
HD Rental $5.99
Stream in HD for 2 Days
Impregnating My Sisters Black Girlfriend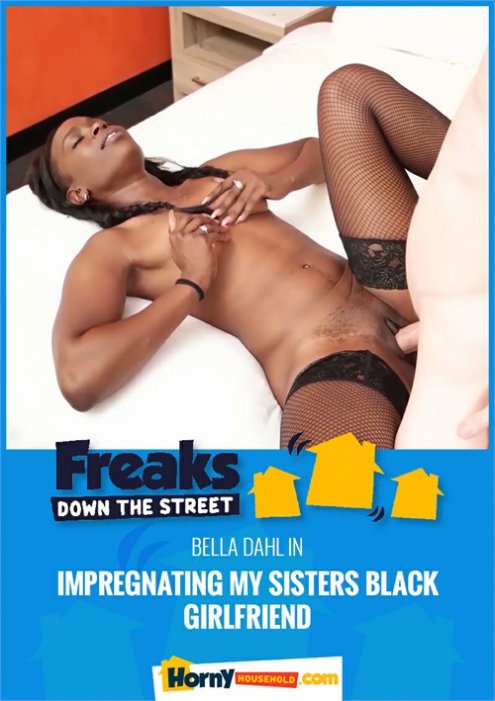 Conor's sister and her girlfriend Bellah want to start a family. Since they are lesbians and therefore obviously cannot reproduce they have the brilliant idea for Conor to impregnate Bellah since that is genetically the closest thing they have to Conor's sister. So the day comes when it is time for them to do the deed and Conor's sister calls them to make sure everything is ok. Bellah assures her that though it is weird she is about to bang her little brother that she agrees it is the best option they have. Bellah then hands the phone to Conor and his sister tells him not to enjoy himself too much. Conor tells her that it'll be a better baby if they have great sex and then it begins! Conor goes down on Bellah and licks her pussy until she cums uncontrollably. Then Bellah returns the favor and sucks Conor's cock so good you'd never know she was a lesbian! Then Bellah lays down and Conor slowly inserts his huge dick into her dripping wet pussy. The pace slowly builds up until he is fucking her hard and fast. Then Bellah climbs onto him and bounces her beautiful black ass up and down on Conor's long hard shaft. They fuck and Bellah cums in a variety of positions. Finally Bellah bends over and Conor really starts to pound her pussy hard until he unleashes an enormous load into her pussy. As his cum seeps deeper into her and runs down her pussy lips they both feel confident that this was a successful impregnation attempt. If how good the baby comes out is measured by how good the sex was, this will be one badass baby!
More Like Impregnating My Sisters Black Girlfriend